Reach New Hyperlocal Audiences with Your Stories
Become a Patch News Partner
Do you have trustworthy information that your community needs to make informed decisions throughout the day? Through a news partnership with Patch, we can work together to make sure people know what's happening in their community, when they need to know.
By working with newsrooms like Consumer Reports, The Texas Tribune, and The Marshall Project, we are able to bring new readers to our communities.
Patch at a Glance
More than 1,200 Patch communities in 50 states

40 million unique visitors per month; more than 70 percent are return visitors

2.3 million active, engaged newsletter subscribers

3.5 million Facebook followers

Revenue growth ~20 percent a year
Who's Publishing on Patch
Consumer Reports

Texas Tribune

Chalkbeat

Kaiser Health News

CBS Local x

The Marshall Project

Lake & McHenry County Scanner

New Haven Independent

Colorado Newsline

Philadelphia Neighborhoods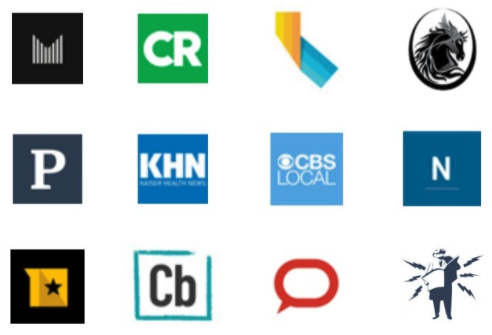 How It Works
Patch creates a user profile for the partner, guaranteeing that each article appears under the partner's byline and contains at least two or three links back to the partner's website as well as a description of the partner;

Content is brought into Patch's CMS where it appears as a draft, no work is required from the partner. No content is changed except for minor adjustment to be consistent with Patch style (i.e. all headlines are initial caps, etc);

Patch does everything that it can to promote partner content on its websites as well as in our newsletters and over social media platforms;

Patch's analytics department builds a dashboard so that the partner can track how stories perform on Patch; and

Patch provides revenue sharing, for nonprofits it's a penny per page view.
Want to learn more?
Contact Colin Miner, Manager of News and Content Partnerships: Colin.Miner@patch.com or Jennifer Morrow, Editorial Coordination, Patch Partnership Program: Jennifer.Morrow@patch.com