Local businesses are extremely important to their communities, and that's why they deserve their own spot on Patch.
Create a local Business Listing here
When you create this type of post it goes in the Local Businesses section on your local Patch site.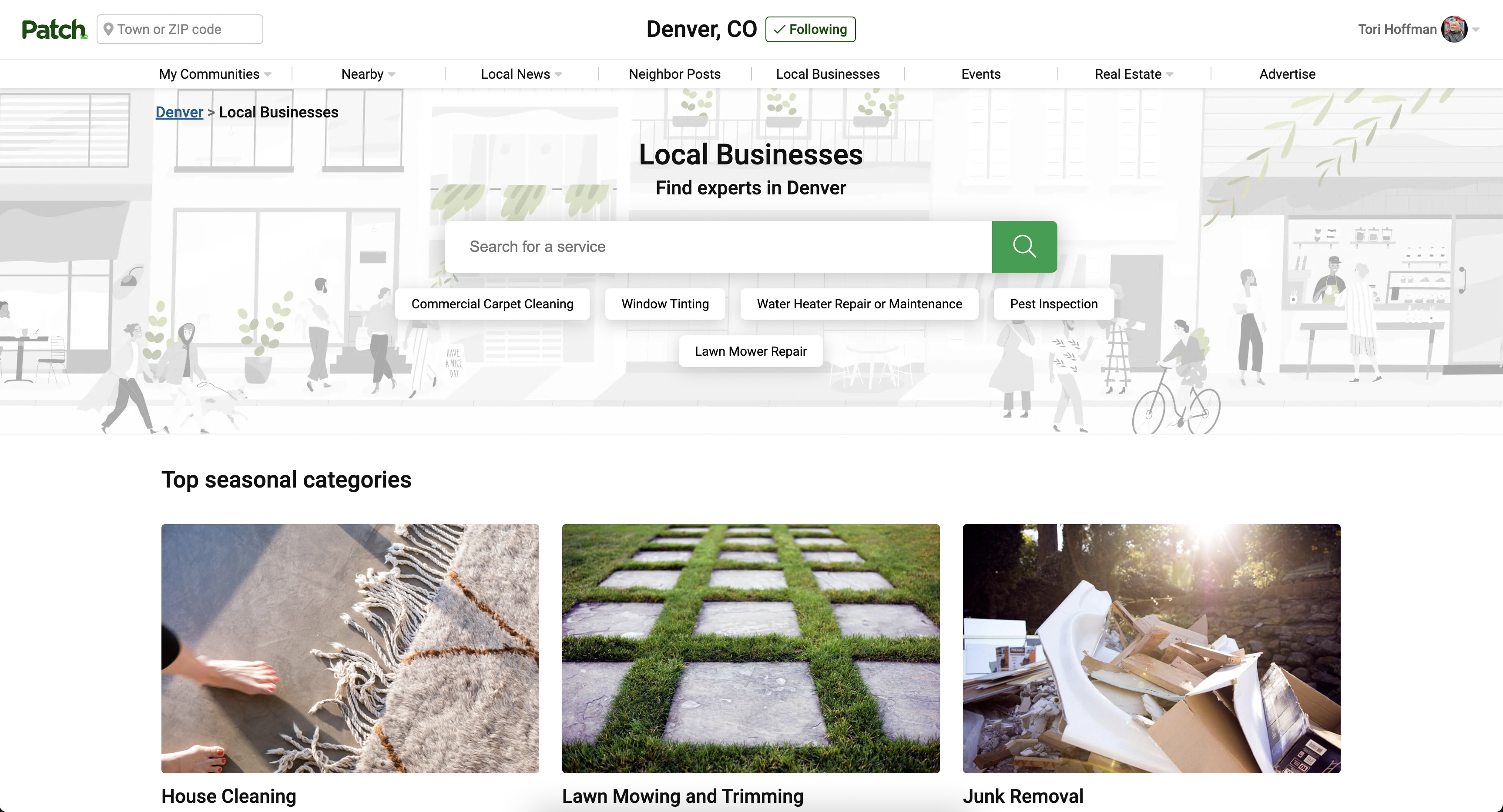 Include your business description, hours, menu, offerings or deals, contact info and more! Anything about your business that you want your community members to know, share it in your local Business Listing on Patch.
Here's how to post:
1. Click in the Post box on the homepage of your local Patch homepage. Navigate over the far right tab that says "Business Listing", or click here.
2. Fill out the fields in the form including your business name, a headline for the featured business tile, a description of your business, and contact information.
Here is an example of what you might want to write:
3. Upload some photos to make your post more eye catching! Your header image will appear when a Patch reader clicks on your business and will appear at the top of your business listing. Your image will show on all of the tiles for your business across Patch and should be your business logo or other eye catching image.
4. Once you're satisfied with the information you've input, click the green Next button. Don't worry about this being perfect, you can always go back and edit your post whenever you need to after publishing.
Here's how to pay to get your listing seen by more people:
5. Now it's time to determine which Patch communities you want your business featured on. You must feature your business in your home Patch community, so that area will be automatically selected. The base price is $79/month for featuring in your home community, and an additional $79/month for each additional community you select.
6. After you are satisfied with the communities you've selected, click the green "Next" button. You will pay via credit or debit card on this page. Please note that this is a monthly subscription to have your business featured, and the payment will renew each month. If you would like to cancel the subscription at any time, follow these instructions.
7. After entering payment information, click "Start subscription." Your ad will be live in every community you selected to be featured in and will be visible on the home page, at the very top of the Local Marketplace page, and will also be featured in our daily newsletters.
Readers can contact you directly about your business with a direct messaging form on your personal Business Listing: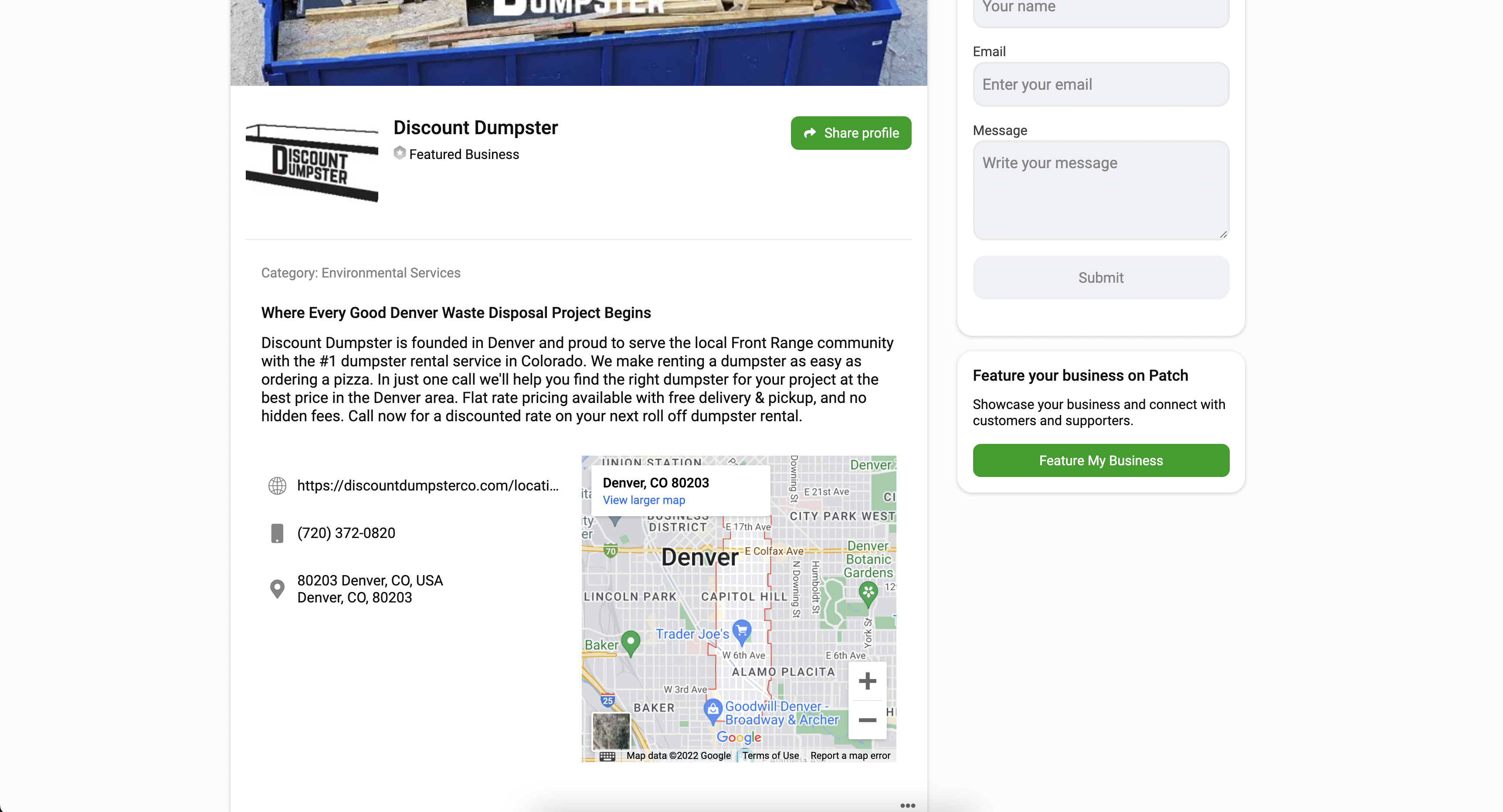 (examples are specific to Denver, Colorado)
Get your business noticed by local customers already searching for deals and offers in their area by posting a local Business Listing.
Reach out to our customer service team at support@patch.com with any questions.